Clinic News
BFC Practitioner Certified for Commercial Driver's License Physicals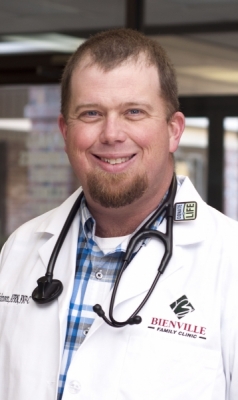 Bienville Family Clinic Nurse Practitioner William K. "Will" Johnson is a registered Medical Examiner on the Federal Motor Carrier Safety Administration's National Registry of Certified Medical Examiners. Johnson holds professional credentials to perform physical exams for truck and bus drivers, in accordance with Federal Regulations.
Please make an appointment today to see Will for Commercial Driver's License Physicals--and for your other healthcare needs!!!
Bienville Family Clinic, 1175 Pine Street, Suite 100 Arcadia. Next to Bienville Medical Center.
Call 263-7970 today for an appointment.
Other Clinic News